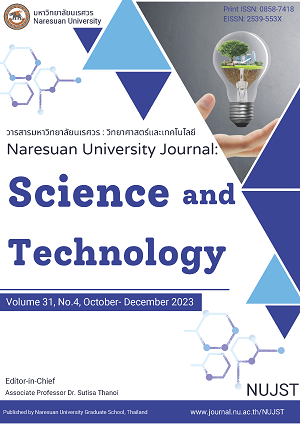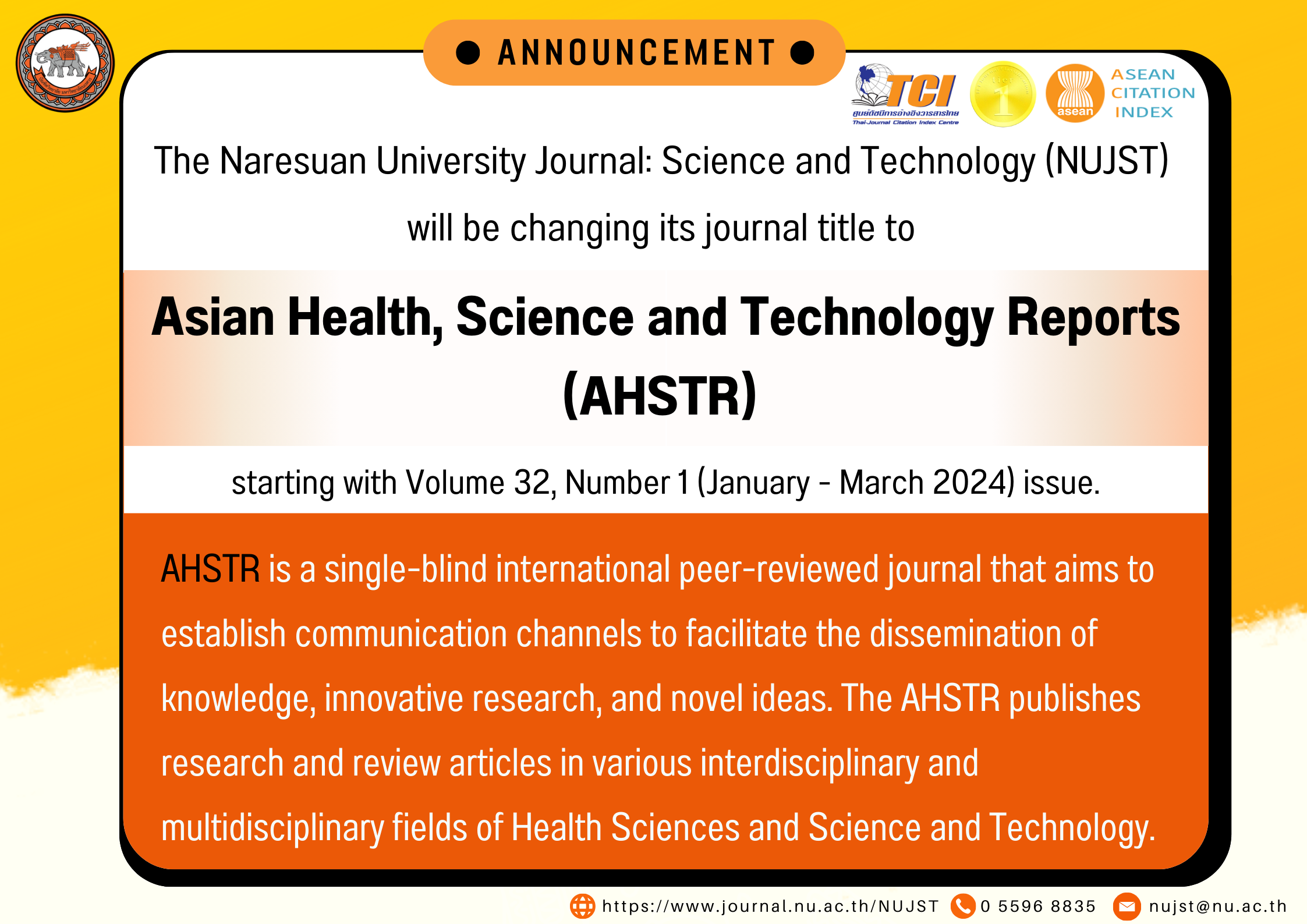 AIMS AND SCOPE
Naresuan University Journal: Naresuan University launched the Journal for Science and Technology (NUJST) in 1992. The NUJST is a single-blind peer-reviewed journal published in English. Manuscripts can be submitted online at journal.nu.ac.th/NUJST. Each manuscript undergoes a rigorous peer-review process involving at least three expert reviewers.
The primary objectives of the NUJST are to establish communication channels to facilitate the dissemination of knowledge, innovative research, and ideas and serve as a valuable resource for academic and research professionals, including graduate-level researchers.
The NUJST focuses on publishing original research articles in various interdisciplinary and multidisciplinary fields, including
Health Sciences: The research articles in the field of health sciences such as Alternative Medicine, Anatomy, Dentistry, Medicine, Medical Microbiology, Nursing, Optometry, Physiology, Pharmaceutical Sciences, Public health, Allied Health Sciences, and other related fields.
Science and Technology: Research articles in the various fields of Sciences and Technology such as Agriculture, Architecture, Art and Design, Biology, Energy, Engineering, Environment, Information Technology, Logistics and Supply Chain, Mathematics, Microbiology, and other related fields.
The NUJST is indexed in the following databases and citation indexes:
1. Thai-Journal Citation Index Centre (TCI)
2. Google Scholar
3. ASEAN Citation Index (ACI)
Thai-Journal Impact Factors: 0.112
Print ISSN: 0858-7418
EISSN: 2539-553X
Frequency: 4 Issues/Year (1) January-March (2) April-June (3) July-September (4) October-December